By Steven
Apr 4, 2018
Overall Rating

These lights look very nice. They even look expensive. However they are priced very well. While i wanted real brass i couldnt find it and it would have cost over $1000.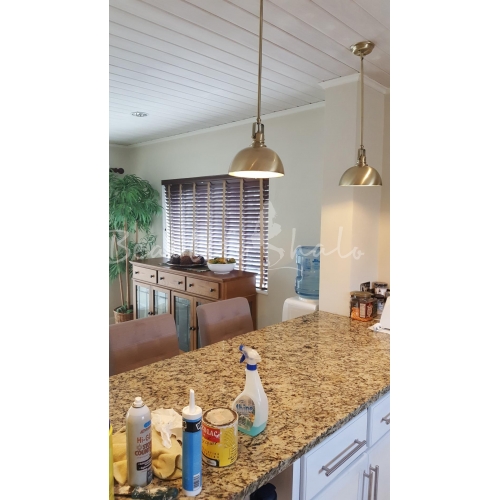 By denise
Mar 3, 2018
Overall Rating

Still under construction but the lights look great! Would definitely buy again!
By Neve
Feb 2, 2019
Overall Rating

Just what was advertised. Prompt delivery.
By Stefanie
Jan 1, 2019
Overall Rating

Beautiful pendant light
By anwar
Jan 1, 2019
Overall Rating

These are perfect! Great shade of brass/ gold. Love that it came with the bulbs & is simple to change out & bright.